Genuine Ostrich Leather Earring-with Sterling Silver Cross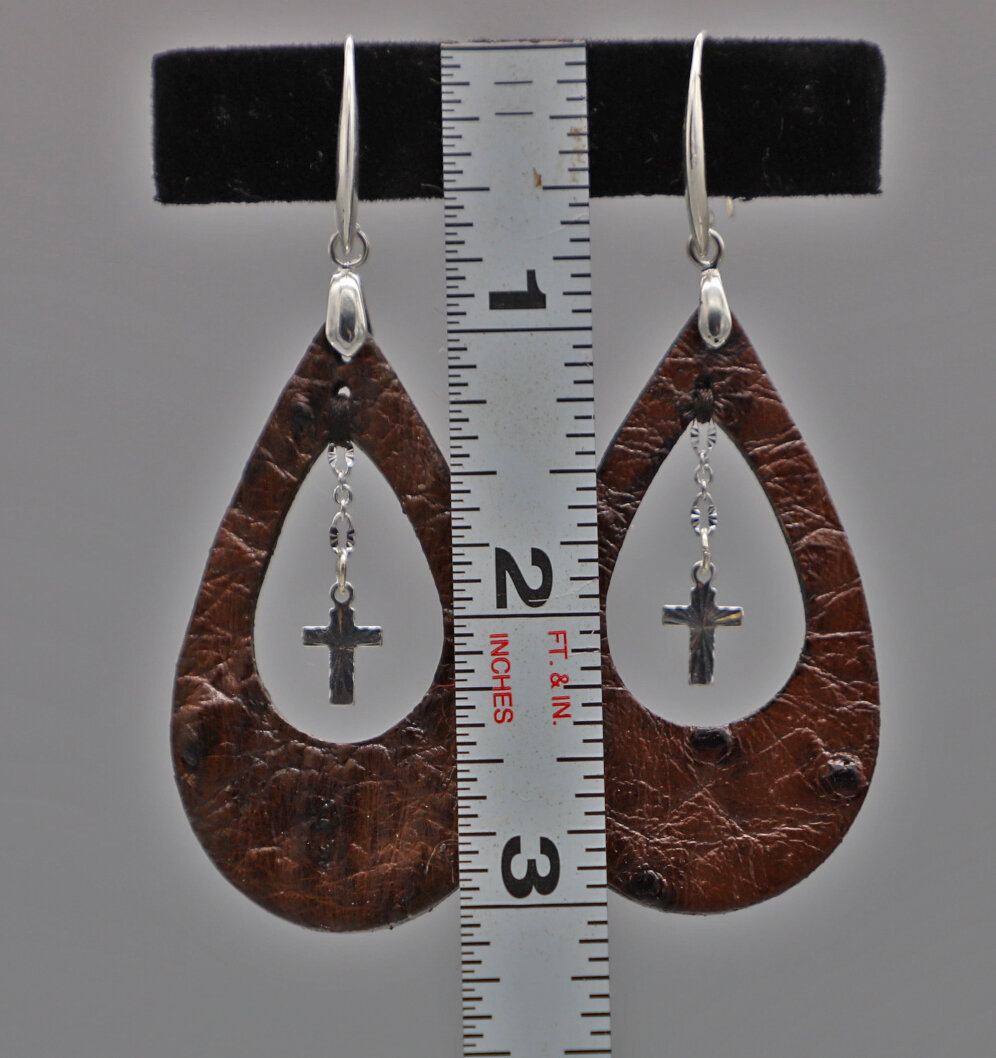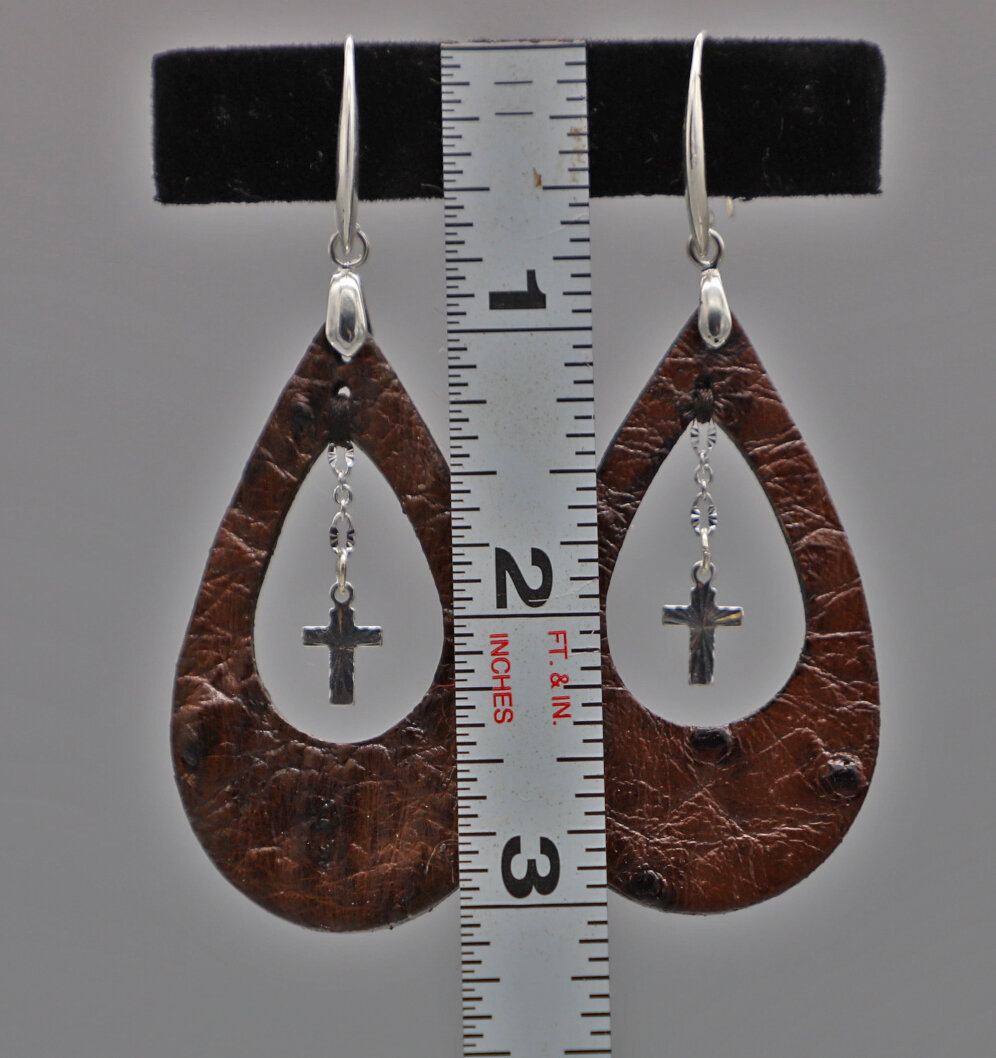 Genuine Ostrich Leather Earring-with Sterling Silver Cross
Genuine Ostrich Leather Earring embellished with a decorative sterling silver cross.
Not stamped or embossed leather, honest African Ostrich. Sterling silver hoop ear wires with pinch bail complement the upscale leather. Cowhide leather on the backside, edges have been glued and painted.
Comparable pair will be sent, unique, as in all pieces of genuine leather, no two alike
100% guaranteed, full refund if you are not happy with this product.